Cornerstone Church |
Church at 34 South 2nd Street, Easton, PA 18042
---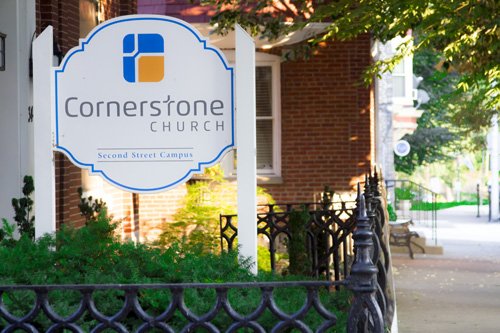 Cornerstone Church contacts
Cornerstone Church rating
★ ★ ★ ★ ★ (1 reviews)
How would you rate Cornerstone Church?
☆
☆
☆
☆
☆
Vacancy Cornerstone Church (jobs):
Coming soon
Cornerstone Church photos
Make a Donation to help this Church!
Your tax deductible donation will help further mission to Cornerstone Church on site alluschurches.com

Last reviews about Cornerstone Church
in Easton, PA
Add your review. Your feedback helps to get feedback and an honest opinion about the Cornerstone Church.
Thanks to the reviews, people get the knowledge of mistakes or warmth and delight of gratitude.
★ ★ ★ ★ ★

I had the pleasure of DJ'ing a Christian Wedding here. I had an awesome time! Being a Follower of Christ also I'm always sensitive to music choices and I avoid making any crowd cringe to dirty lyrics or poor musical themes.

Added November 19, 2016 by Maximiliano Sanchez
How would you rate Cornerstone Church?
☆
☆
☆
☆
☆
Cornerstone Church website info
Website address: cornerstonechurches.org
Website title: Cornerstone Church |